I'm someone who once subscribed to the local bumpersticker philosophy:
"Keep Portland Weird."
I try to support small businesses as much as possible. But, after a year of putting it off, I finally cast aside another nagging consumer qualm and signed up for
Netflix
.
I was once a devotee of
Movie Madness
, the video store on SE Belmont chock full of Hollywood props and obscure titles. The place is everything a local business should be: unique, cool and, as those bumperstickers put it, weird. So why the switch? From where I'm currently living, it takes around 25 minutes to drive over there and, while their selection can't be beat, the system used to organize their movies is mind boggling. MM is always packed to gills and asking an employee for help is rarely an option.
Mom and Pop video stores, especially ones that have the Marvin's
bloody head from Pulp Fiction
on display, are few and far between. The only one that springs to mind on the west side is Impulse Video, a tiny operation in Hillsdale that offers only mainstream films. I'm sure there's a term for this sort of thing but the only one I've retained from high school economics is "supply and demand." Does that apply here? I'm not sure. I received a C+ in that class.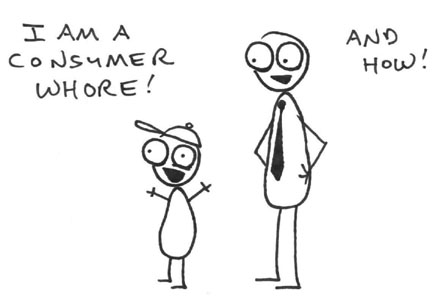 So, rather than go an hour out of my way to snag DVDs only to have to do the same three days later to return them, I now rent all my movies online.
Netflix doesn't offer everything that Movie Madness does but its selection is ten times more eclectic than your average Blockbuster. I was able to track down the sequel to Lady Snowblood, Love Me If You Dare and the entire run of Freaks and Geeks. So far, there have only been a few films I want that it doesn't offer and the $17.99 per month price tag is tough to beat.
My only real complaint is the amount of time it takes to send and receive. If I send a movie back on Friday it typically takes until the following Wednesday for a new one to arrive. One thing Netflix will never be able to master is the instant gratification of a local video store (provided what you want isn't already rented). This isn't a problem that
a westside Movie Madness location
couldn't solve.
But, having compromised with Netflix, it's probably only a matter of time before I scoff at whatever's showing at Cinema 21 in favor of the latest Reese Witherspoon rom-com at a Regal theater or turn my back on El Grillo for Taco Bell. Or start wearing Nike shoes and khakis. Wait a sec....
...I'M WEARING NIKES AND DOCKERS RIGHT NOW!
ACK! It's already begun! I am a
consumer whore
!